At Nutrition Matters, we are your source for creative nutrition education
that today's families love and want.
Watch below as our design team gives you an example of the many creative options available with our current education, or new education designed for your agency.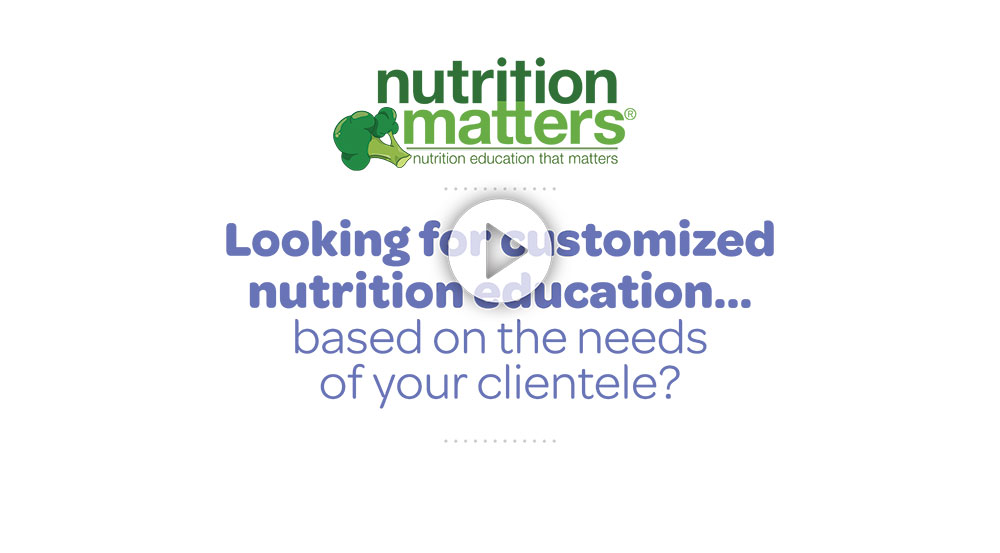 Want to discuss your next project? Email Lindsey at lindsey@numatters.com or call 715-598-7124.
Nutrition Education materials can be customized free when ordering minimum quantities of a single topic and language of a product.


Minimum Quantities needed for FREE customization:

*Nutrition Education Cards - 100 packs (10,000 cards) of a single topic and language
*Nutrition Guides - 100 packs (10,000 guides) of a single topic and language
*Tear Sheets - 200 pads (10,000 tear sheets) of a single topic and language
*Clinic Tear Sheets - 200 pads (10,000 clinic tear sheets) of a single topic and language
*Books - 5000 books of a single topic and language